Club Kit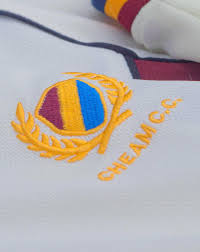 Please contact Debbie Bracher (email or 01737 355166) to order items of senior and /or junior kit.
Please also click here for details of traditional sweaters for sale.
Cheam Cricket Club has re-launched the kit recycling scheme, which for season 2018, will help provide kit bags for each of the Club's colts age-group teams. Please click here for details of how you can help.