Cheam CC Fantasy Club 2018 Arrives!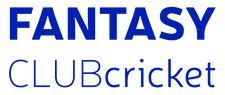 Cheam CC Fantasy Club Cricket League Season 2018 has arrived!
Forget the Premier League, this is the only place where REAL sportspeople are worth their ludicrous price tags... £35m to spend on 6 of your mates* from Cheam CC - who will you buy?
Will Tom Horwood finally take some Sunday form into the Saturday matches? Will Bob Airey and Ed Stovell's wickets lead the 3s to further league glory? Which colt coming through the ranks will raise eyebrows with league runs and wickets? Where will your £35m go?!

£10 per team for the season (cash to either Tom Horwood or James Fenwick) once you've signed up and entered your team. Half of the profits** made are distributed to those finishing in the top 3 in the league, the rest will go to supporting YOUR Cricket Club.

Full rules and list of players can be found on the Cheam CC Fantasy League here; and look out for the weekly team sheets via the Cheam Chat to check your players are in the squads to inform your in-season transfers!

Deadline for teams to be registered for points in the first week is 5th May. You can have as many teams as you like (at £10 each), but note you'll need a different email address for each team.

Any questions - feel free to contact to either Tom Horwood or James Fenwick (the League Administrators). Please advertise to friends and family (it isn't exclusive to Cheam players).

Good luck for the Fantasy (and Real) League season ahead!

*Player prices have been based on prior year performances.

**Value of prize fund will ultimately depend on the number of teams that enter. Of the prize fund, 50% goes to 1st Place, 30% to 2nd Place, and 20% to 3rd Place.