Cheam Cricket Club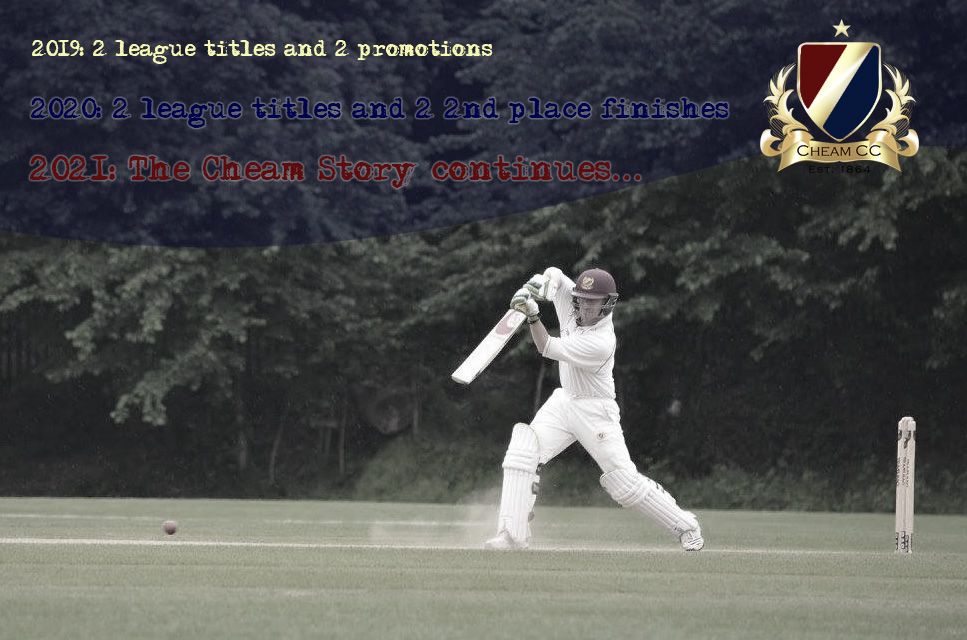 Cheam Cricket Club was established in 1864 and was one of the founding members of the Surrey Championship and is renown for its rich history having produced the likes of Mark Butcher, Alistair Brown, Michael Burgess and Michael Carberry.
Cheam CC boasts some of the best facilities in Surrey including 2 high quality pitches that players around Surrey look forward to playing on, 3 artificial outdoor nets and a modern club house and bar.
In 2019 Cheam CC achieved an amazing clean sweep promotion season! All 4 adult teams were promoted! 8 months of hard work started off in the winter nets at Glynn School finished off by Chandra's willow despatching two consecutive balls high in the sky and disappearing into the traffic on the A232.
In 2020 the entire club was just grateful to take to the pitch after a severely disrupted season due to the pandemic. However the 2s and 4s won their division and the 1s came runners up in an excellent effort despite the short season and lack of training.
In 2021 the club is preparing for a new normality with alcohol gel and sensible distancing protocols a plenty. The club is confident it can continue to build on its success and will be once again aiming to challenge at the top end of the table across all 4 league teams.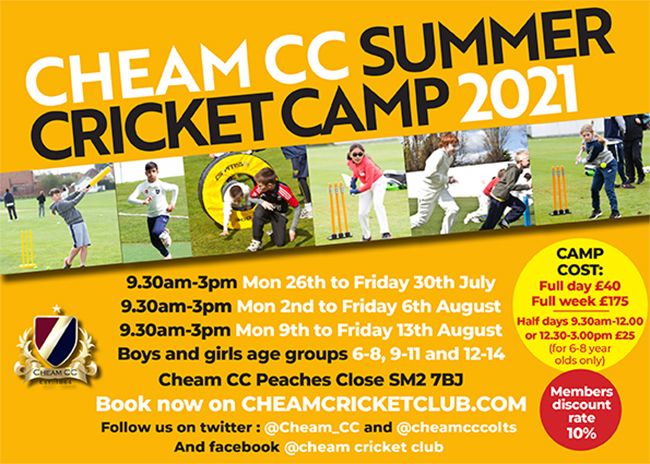 For more info on summer camps contact Anjan at [email protected]
Colts Training sessions on Tuesday's and Wednesdays dependent on age. Contact m[email protected] for the correct day/time for your child.

Adult Training sessions every Thursday from 6.15pm

As has become the norm now several protocols and rules will be in place as a response to the pandemic. Hand gel will be stationed at several points. Please take care in revising the guidance below: